About Maldives (maldives tour packages)
The Maldives officially the Republic of Maldives is an archipelagic country in the Indian subcontinent of Asia, situated in the Indian Ocean. It lies southwest of Sri Lanka and India, about 750 kilometres (470 miles; 400 nautical miles) from the Asian continent's mainland. The Maldives is a group of beautiful islands in the middle of the ocean. Experience pure ocean life, beautiful sunsets, peace from the hustle and bustle of city life.
Maldives Tour Packages & Best Maldives Itinerary Summary
The Maldives has an easy climate and is good for travel all year round. The peak season for Maldives travel is the Christmas – New year season of December and January, after which pleasant weather continues till well into April.

May to October is the wet season, but since the rainfall is only periodic and evenings are still pleasant, and one has the added advantage of off-season discounts, this period can also be good for a relaxed and budget-friendly Maldives holiday.
6 Best island resorts in Maldives
Cheval Blanc Randheli
Waldorf Astoria Maldives Ithaafushi
Four Seasons Private Island Maldives at Voavah
The St. Regis Maldives Vommuli Resort
Como Maalifushi
Soneva Jani
Baglioni Resort Maldives
There are a total of 180 plus resorts in the Maldives. You can choose according to what suits you the best.
A 5 day trip to the Maldives is an ideal time to make the most of your tropical excursion. Here is the short itinerary for your reference
Day 1: Arrive at the Exotic Island – Arrive Maldives and take your transfers to the resort.
Day 2: Take the day at leisure & enjoy water sports – You can enjoy water sports at the resort at your will
Day 3: Take the day at leisure – You may consider water sports or go to rejuvenating Spa at your resort
Day 4: Take the day at leisure – Enjoy the day relaxing at the resort and by evening you can have a sunset dinner at the beach.
Day 5: Departure -Here comes the fifth and final day of your Maldives vacation. Before you pack for the day, you can stroll across the resort and take pictures

In your 5 days, the best package to choose from is 2 Nights in Beach Bungalow and 2 Nights in Water Villa/Ocean Villa
Meal plans formats and details

 
You can choose from a wide range of meal plans available at resorts, one can be confused with the different meal plans in Maldives resorts, but it's quite simple, read out to find more.

1. Breakfast – Breakfast and Room Only
2. Half Board – Breakfast and Dinner
3. Full Board – Breakfast, Lunch and Dinner
4. All Inclusive – Breakfast, Lunch, Dinner plus Selected drinks and some add ons like discounts on Spa and water sports activities.
Hope this helps you in understanding the meal plan and booking your stay package accordingly.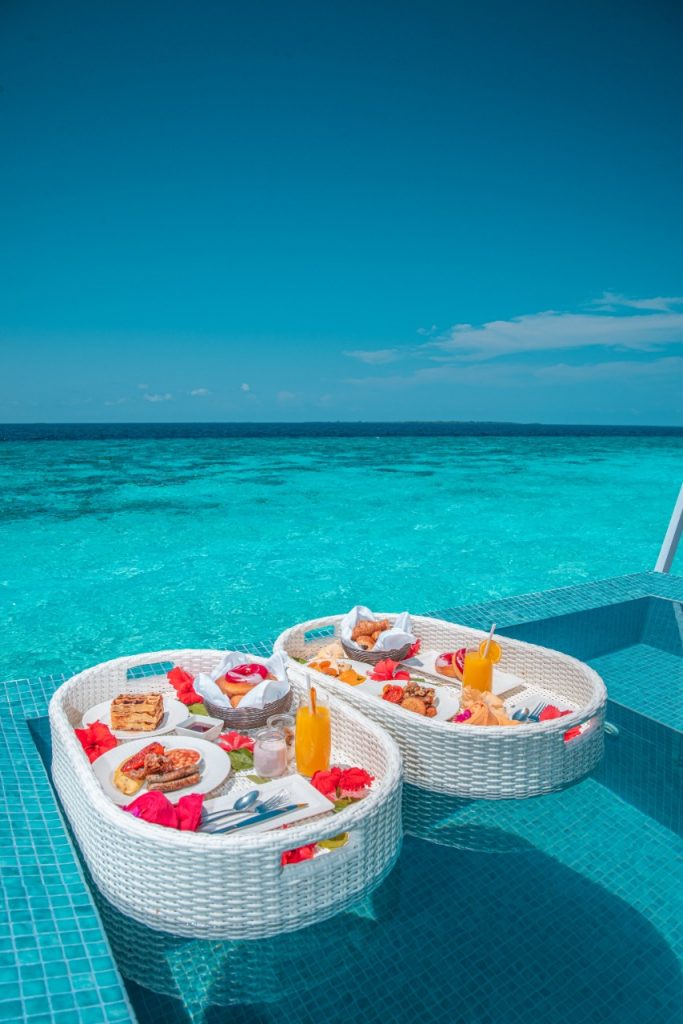 Maldives Transfers
The transfer in the Maldives is very different from the other country as it is organized by speed boat and Seaplane depending on the resort you have booked. Some islands can be reached by boat, and some require a seaplane trip or a domestic flight + boat.

If your island is located close enough to Malé, you can reach an island by a speedboat. The resort organizes a private speedboat transfer to pick you up from Male International Airport and immediately following to the hotel.

For those destinations that are located in the far atolls, which are a long distance from Male, you need to book a transfer by seaplane. Seaplanes operate only in the daytime, so when booking a transfer to/from Male some planning is required.

IMP Note: Seaplane/ Domestic Flight arrival cannot be arranged if International flight lands After 14:20 Hrs, also the departure of the international flight should fall in after 9 AM till 15:00 Hrs to arrange Seaplane / Domestic Flight transfer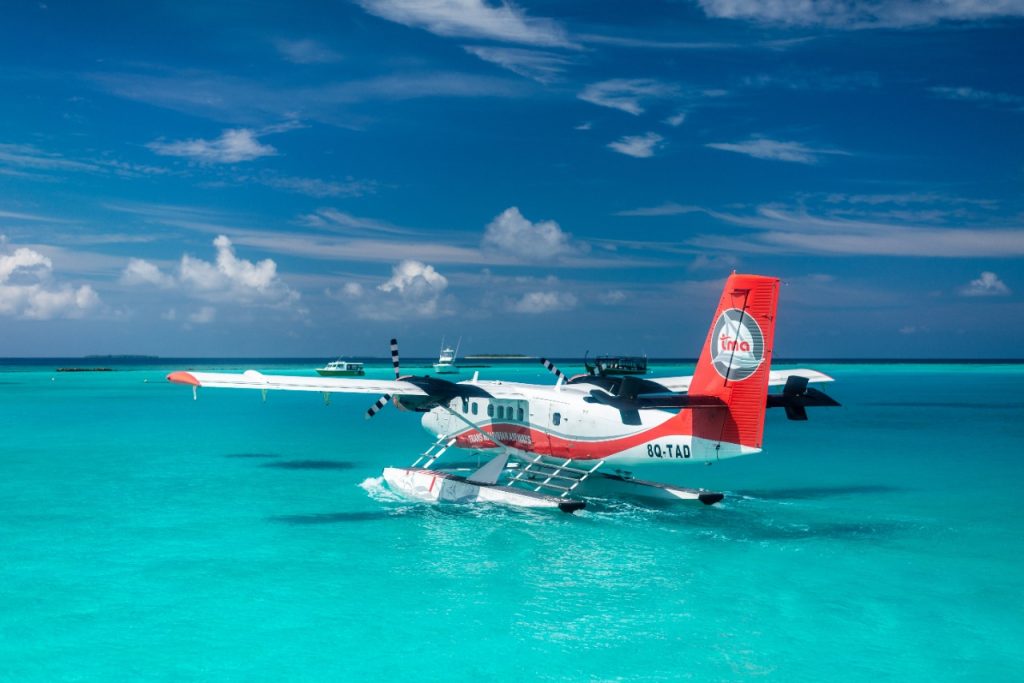 Best time to visit Maldives



The best time to visit the Maldives is from November to April. The Maldives between November and April consists of a dry season and a wet, rainy season Unfortunately, this is also the busiest time of year and, as such, the room rates at resorts are expensive.

May to October is considered the rainy season. Visitors will likely find better deals for this time of year.
Whatsapp us on +91 9930400694 ( Click Here )