Making a list of all the things to do in the Andaman Islands can be endless. This beautiful island territory of India is known to be surrounded by waters from all sides. Golden beaches, turquoise and clear skies are what you will be welcomed with as you enter this blissful island. Adventure sports that are mostly water-based is what you will love to experience here.
So let us take a look at all the things to do in Andaman
#1 M.V.Makruzz Cruise
This is a privately owned catamaran that will offer you a luxurious tour between Port Blair and Neil Island or Havelock Island. The ferry leaves from Phoenix Bay harbour at 8:15 AM and from 4:00 PM from Havelock Island back to Port Blair. The ride will cost you around Rs.1500 per person and will take about 90 minutes. Equipped with modern amenities, there are two decks with a capacity of 280 people. This should be a must in your things to do in Andaman list.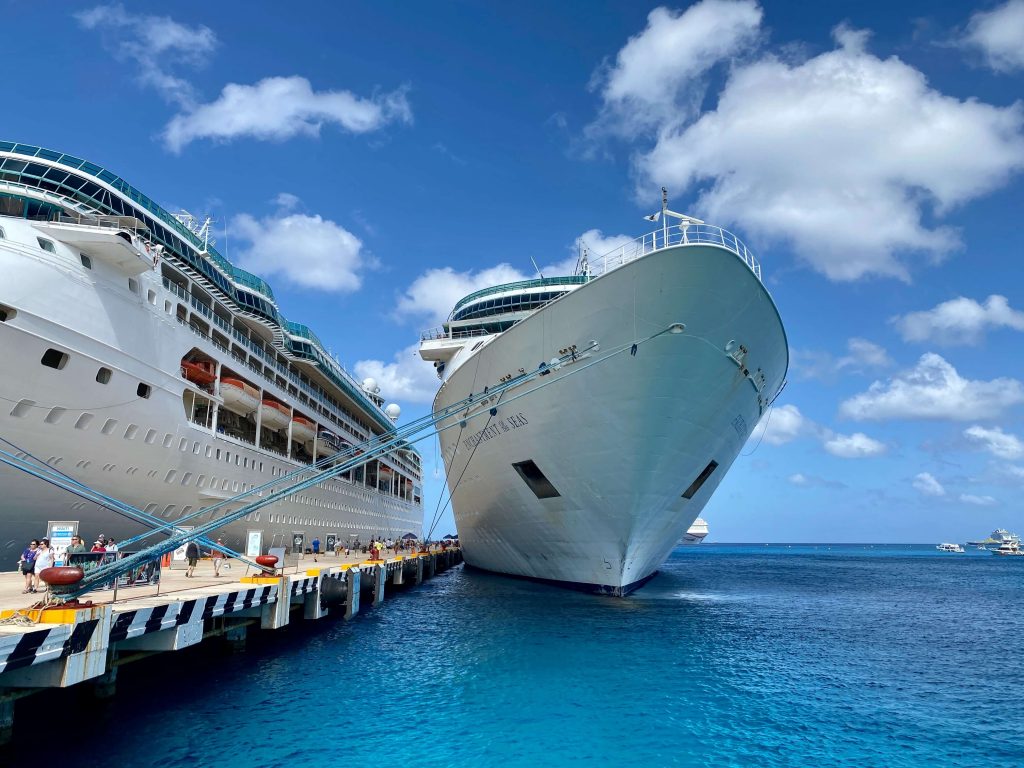 #2 Glass bottom boating
Another must things to do in Andaman, this is an activity that you can take up that sets itself apart from the regular boating experience. Costing you around Rs.3500 for adults and Rs.2500 for a child, you get to sit in a boat with a glass bottom. As the boat wades through the turquoise waters, you will get to see a glimpse of the marine life below. The waters of the Bay of Bengal will mesmerize you with their beauty.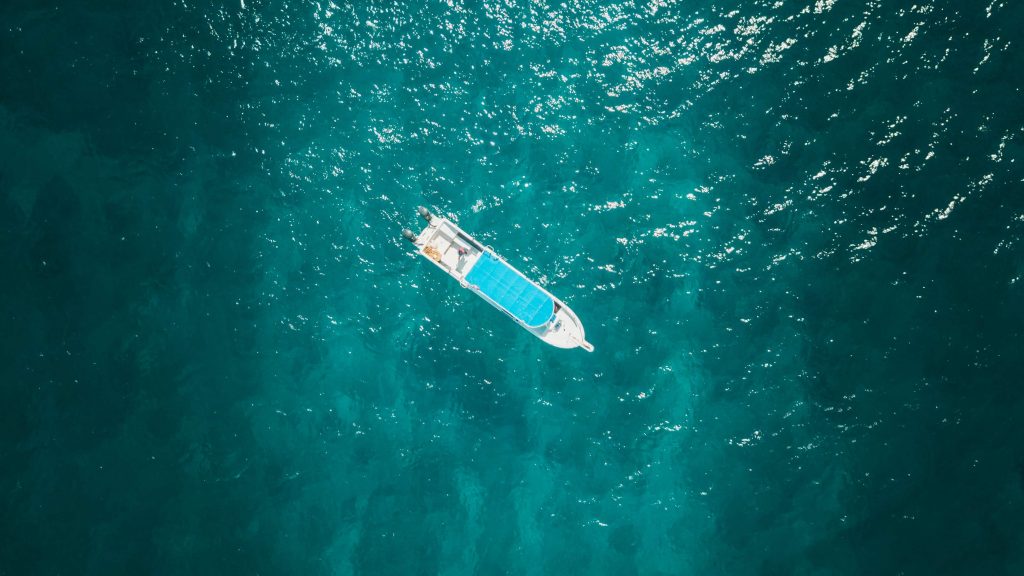 #3 Helicopter tour
Take a helicopter tour if you are bored with the water-based activities in Andaman. The tour will take you from South Andaman to North Andaman for about three hours. It will cost you Rs.2600-6500 per person. You get to see the clear waters, dense forests and the exotic coastline from the top.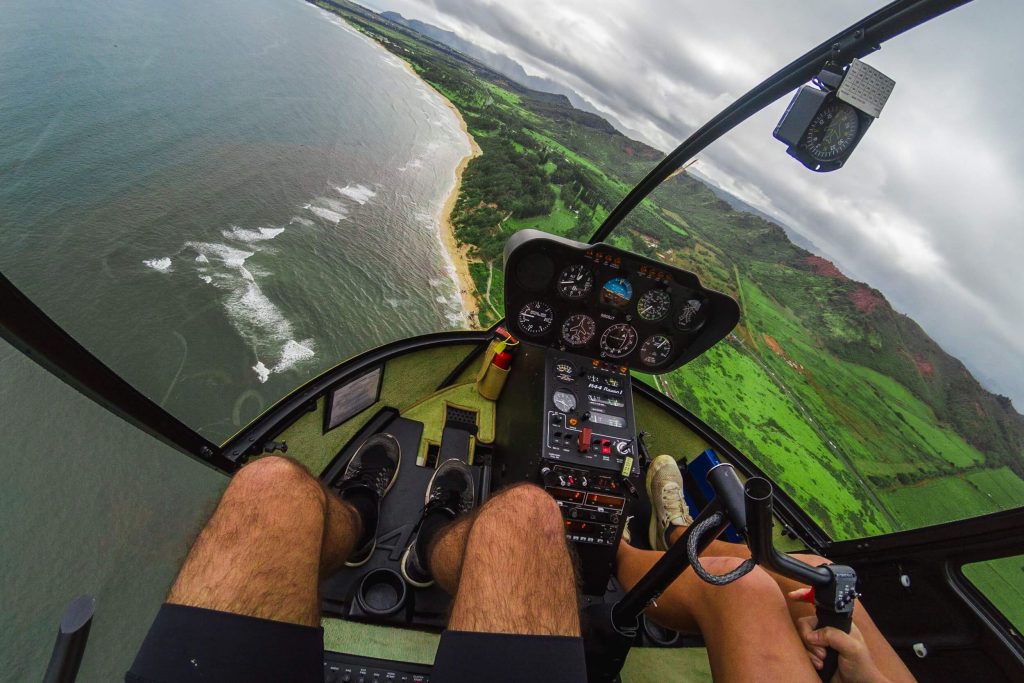 #4 Havelock Island Andaman
This is a popular island that is a part of the Andaman and a must things to do in Andaman. Green forests and quaint beaches are a thing to soak yourself in. You will come across many Bengali's who have populated this island for years. There are many water sports activities that you can take up.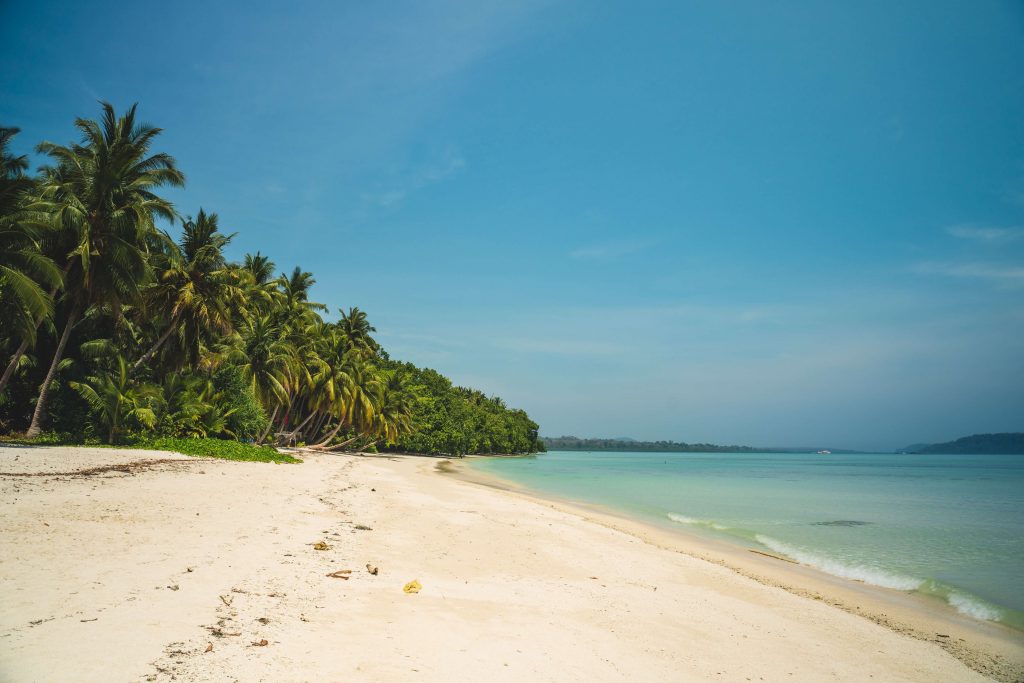 #5 Ross Island
Just 2kms away from Port Blair, you can visit Ross Island, which is an abode to many ruined buildings. You will come across old ruins of churches, hospitals, bakery, press, swimming pool and so many other buildings. On this island, you will also come across many ducks, deer and peacocks.
#6 North Bay Island
About an hour away from Port Blair is this island that is known for its beautiful coral reefs. The corals are spread over a large area where you can even spot many fishes and lobsters. Thrilling water activities like scuba diving, snorkelling and many more can be experienced here.
#7 Jolly Buoy Island
This island is located at the Mahatma Gandhi Marine National Park and is a plastic-free zone to conserve nature. You will find yourself amidst crystal clear blue waters and serene beaches and underwater coral reefs. Before visiting this island, make sure you leave behind all the plastic-based items at the Wandoor beach.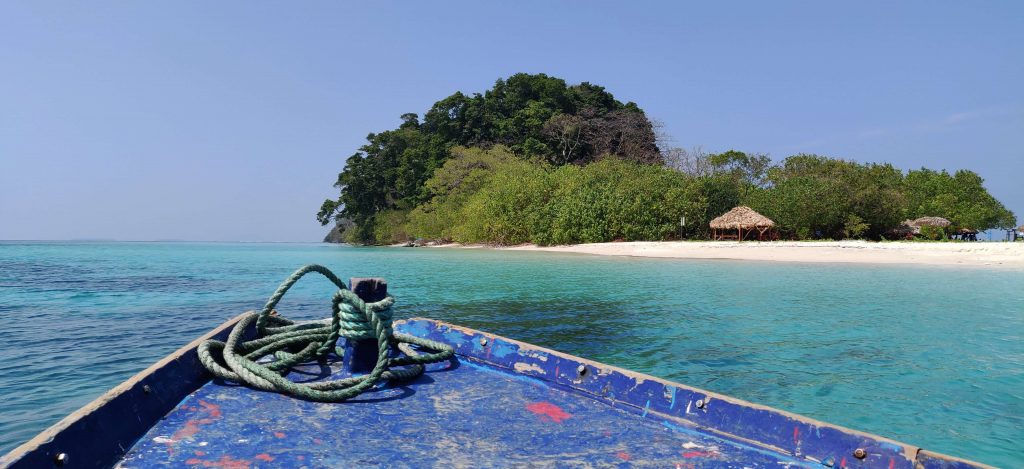 #8 Baratang Island
Baratang island is filled with many attractions such as the Mud Volcano and the limestone caves. The dense mysterious tropical forests and the sandy beaches are what makes this beautiful island.
#9 Parrot island
If you are a bird lover, especially the parrot, the parrot island is where you must visit. This island is thronged by parrots on a daily basis. You will get to see many species of this wonderful bird flocking the island. The sunset on this island is really worth a watch.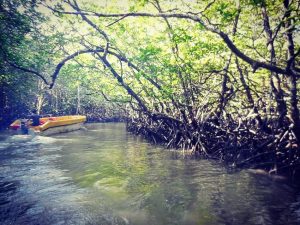 #10 Neil Island
The best way to explore this island is through cycling. You will get to see all the corners of this island while slowly pedalling through the way. Swimming, snorkelling, scuba diving are some of the activities that you can do on this island. You will be surrounded by peace and tranquillity as you step onto this peace of mesmerizing land.
#11 Cinque Island
These islands are two spectacular island pieces connected by sandbars called 'Manners Strait'. The island is known for its fantastic landscapes that will amaze you. You can also visit the Wandoor National Park when touring this island.
#12 Mud volcanoes, Diglipur
Diglipur is the only place in Andaman where tiny active volcanoes are located that are constantly erupting mud. About 350kms away from Port Blair, you can see drainage of mud that has made a path on its own.
#13 Go sea walking
If you've had enough of walking on the beaches of Andaman, try walking on the sea bed. Sea walking is another activity that attracts people from all over the globe. This activity will take you 6-7m under the sea where you will get a chance to explore marine life at its best. The famous sea walking sites are located in Havelock Islands and Neil Islands. It will cost you around Rs.4000 per person.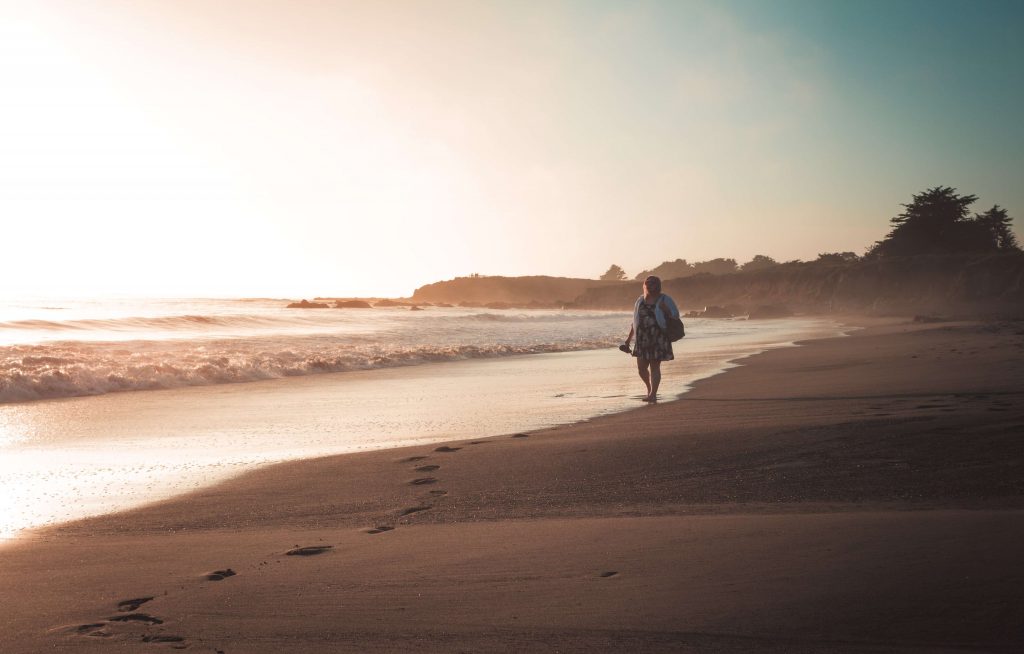 Here's a suggested trip plan for Andaman – The Amazing Andaman 5 Nights and 6 Days
Whenever you visit Andaman, these are must things to do in Andaman In case you need help to plan a trip to Andaman get in touch with us at support@adventourist.in and we will be happy to help you with this.
Hope you liked our article about things to do in Andaman Do let us know via comments