Before you start dreaming about visiting the wonders of the world, you must visit Bhutan. Thimphu is the capital of Bhutan, and in this article, we will look at 5 things to do in Thimphu, Bhutan.
Bhutan, which is an amalgamation of varied cultures and religions. The landscape of this country makes it an abode of travellers and trekkers. Indigenous wildlife species are found in abundance here including some of the ancient monasteries. Here's a list of all the places that you can visit in Thimphu, the capital of Bhutan.
1) Bumthang Owl Trek Visit the wildest activities in Thimphu
This trek is one of its kind and considered to be the wildest activities in Thimphu. Trek will take three days where you will be encountering hundreds of owls. Spotting them and listening to their hoots every night is a unique experience that you will seek.
Many species of owls can be spotted throughout the course of this trek. The trek will take you around the Bumthang and Choekhor valleys. As you ascend through this trek, you will come across the nomadic Keep and Brokpa tribesmen across the Drangela Pass (11,000 ft.), get spellbinding views of Mt. Gangkarpunsum (24,000 ft.) and see the mesmerizing Zampalam Chuedek, and Tharpaling Gompas. The best time for this trek is during March-May and September-November.
2) Day trip to Dochula Pass – The Highest Pass in Bhutan
Located at the height of 10,000 feet, this is the most beautiful place to visit with a breathtaking scenic view to look for. This place is also a memorial place for 108 Bhutanese soldiers who died in an armed conflict in 2003. These 108 soldiers are commemorated by 108 stupas. The Pass is surrounded by green mountains, moist, cool air and the scenic views of the Himalayas. The pass also has the magnificent Druk Wangyal Lhakhang Temple, which is a must-visit.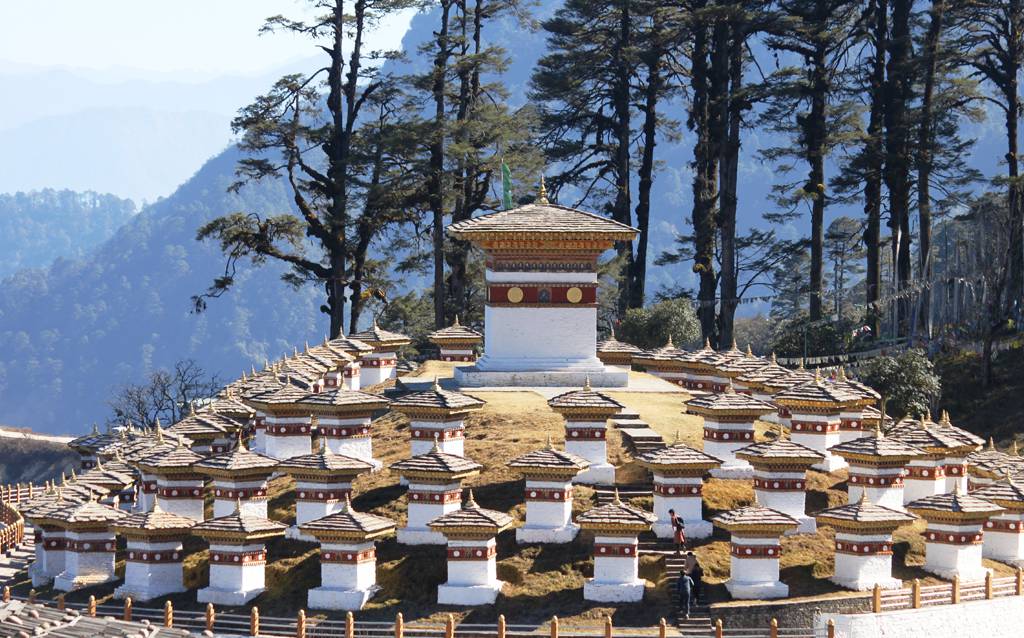 3) Visit the Clock Tower: centre of the capital
Located in the centre of Thimphu, is this clock tower that features four different clocks on four sides of the column. The walls have carvings of dragons and floral designs. Many open-air concerts are held in the city, which is an experience to soak in at least once.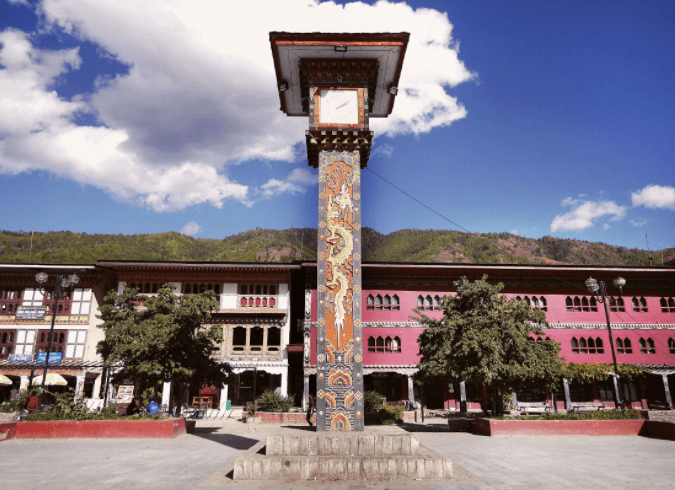 4) Simtokha Dzong: Visit Simtokha Dzong
This is more of a city hall that houses the chambers of Zhabdrung Ngawang Namgyel and Jigme Namgyel, two of the most influential figures in Bhutanese history. There are also paintings and gold-black statues of Guru Rinpoche and Jampelyang adorning the various halls and courtyards. This place is open between 9 am to 5 pm.
5) Changangkha Lhakhang: Perfect Place to View Sunset
If you want to witness a beautiful sunset in Thimphu, this is the place to be. It also happens to be the oldest place of worship in the country. The shrine has a brilliant statue of Chenrezig who is thought of as an incarnation of Avolokitesawara, one of the central gods in Bhutanese Buddhism. Watching sunsets from this place is a treat to the eyes.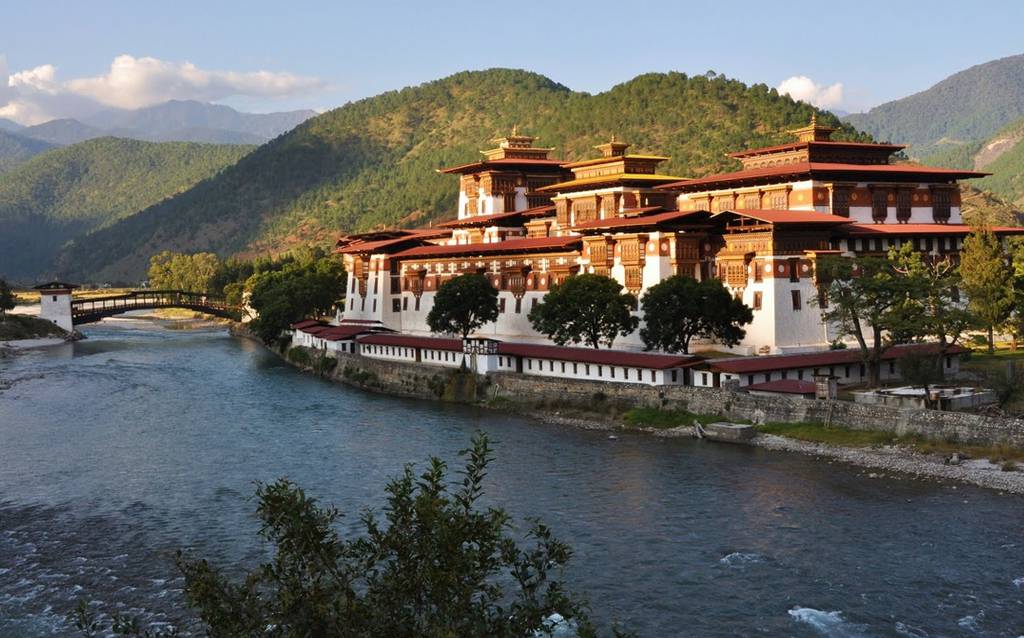 Apart from Thimpu, you can also visit Punakha and unexplored eastern Bhutan.