Located in the Northern part of Jammu and Kashmir, Leh Ladakh is a place of grandeur since it lays in the laps of the Himalayas. This is also a land of extremes where the sand dunes meet the white snow, where the bright blue lakes are surrounded with barren lands and where snow storms swirl around you. With a plethora of treks in store for the adventurer in you and the pleasant climate to add some mystical charm to your splendid days of vacation. Apart from the peaceful serene lakes, the white blanket of snow, the majestic Himalayas in the backdrop, there's more to this rugged terrain, which you might not know. To enlighten you more on this paradise on earth, we are presenting you with some of the astonishing facts.
Read out to find some really interesting facts about Ladakh
1) Cold desert with unusual Camels: Nestled atop in the Himalayas, Ladakh being the highest plateau is also the coldest desert in India. And when there's a desert, there's sure camels around. This land is also a home to the Bactrian camels, which have two humps on their furry skin, in contrast to the single humped dromedary camels. A ride on one of them will only add some good points on your vacation-to-do list. These camels are a major attraction in the Nubra Valley of this region.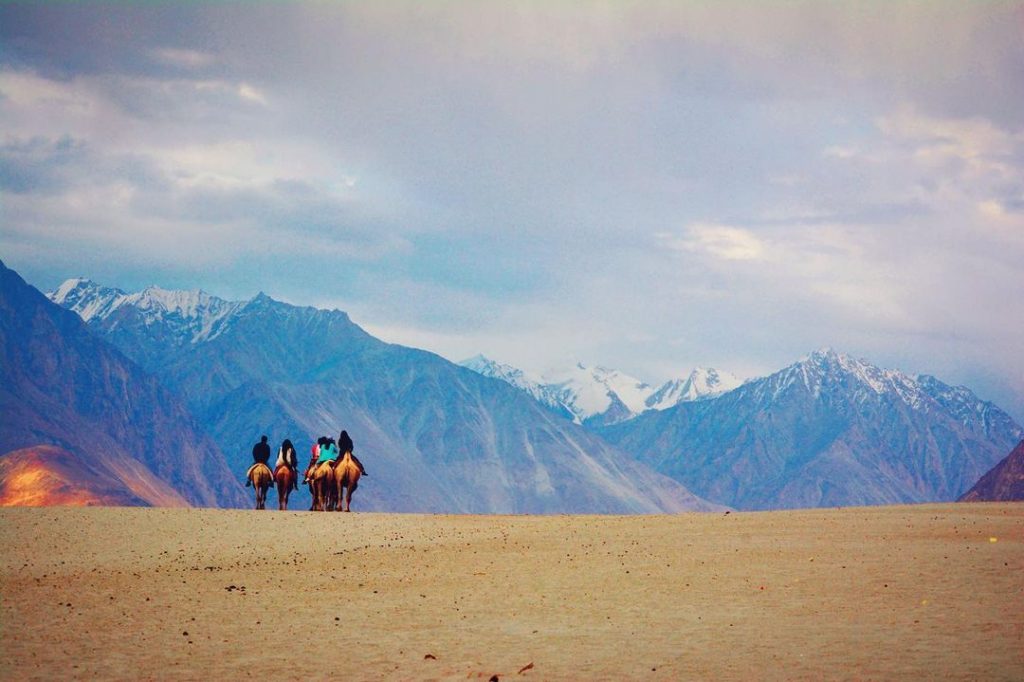 2) An ideal place for mountain biking: How many stories have you read or heard about people going on a biking spree to Ladakh? Do you wish for such an expedition? If yes then fuel up your bike and head out to the snowy mountains of Ladakh with your gang. Not just this, if you happen to travel to Ladakh by other means and skip on your biking expedition, you can hire mountain bikes on your arrival and enjoy pedalling through the snow-clad region with mesmerizing backdrop to keep you company. Just imagining this scene is enough for you to pack your bags and head out.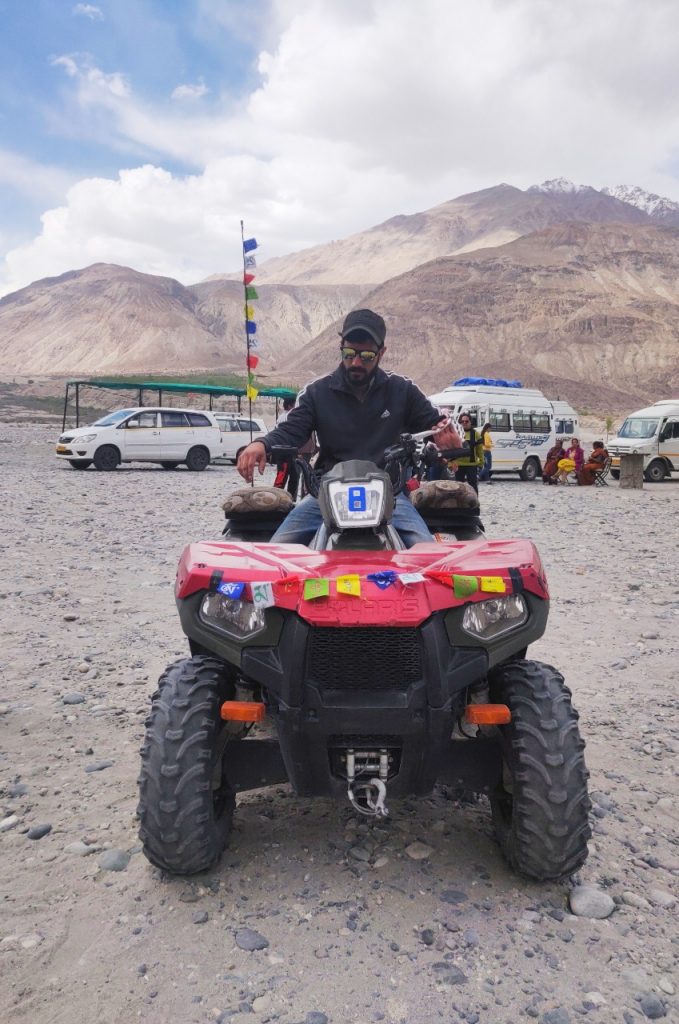 3) How about some ice hockey: During the winter months, when the snowfall is extreme in Ladakh, lakes tend to freeze entirely. This makes a perfect fortuity for people to make the most of them. Hockey being the national sport of India is cherished here during the winter months where people gather on the frozen lakes and ponds to play. If you are a hockey fan then move out of being a spectator and enjoy playing the game by yourself with your pals.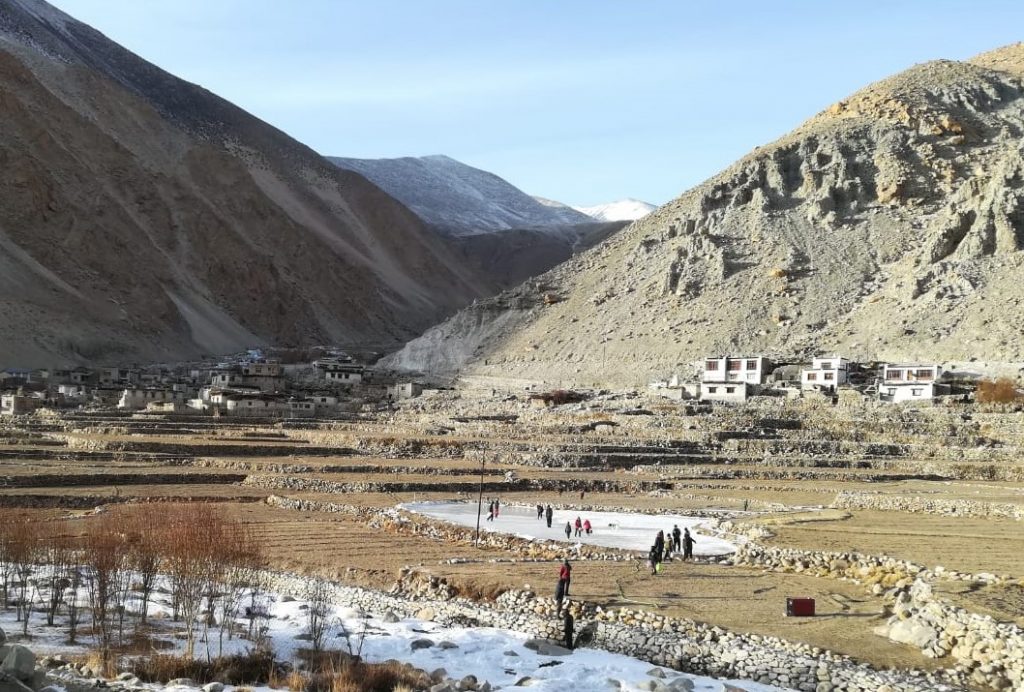 4) Get pulled up the Magnetic Hill: If you drive a car, you know that putting your car in the right gear allows it to move further. While keeping the car in neutral makes it stagnant. But Ladakh being the land of extremes has an opposite rule. The famous Magnetic Hill is where your car, when placed in neutral will automatically start moving upwards. Also known as 'Gravity Hill', this phenomenal road is situated on the Leh-Kargil-Srinagar highway, which is about 30kms from Leh. Bizarre enough?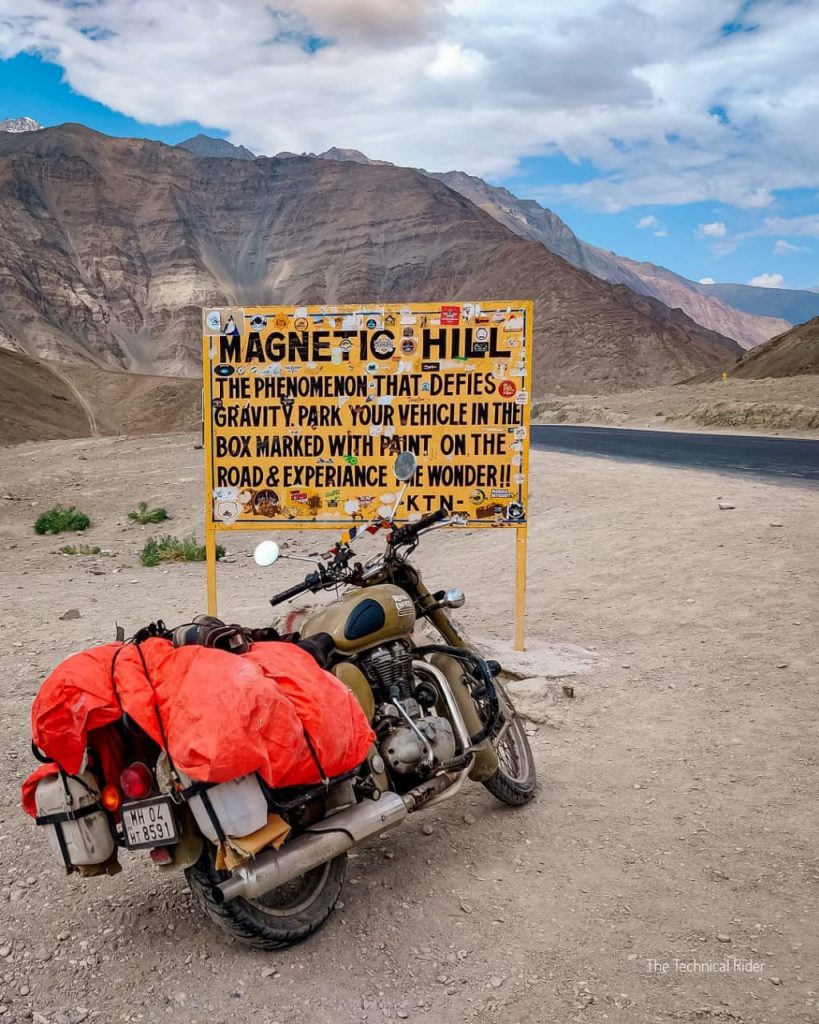 5) Spot vivid fauna in the largest national park: The Hemis National Park is the largest national park, which is the home to snow leopards. Animals such as the yak, the Bactrian camel, marmots are also a few of them to be spotted around. You will also find more than 200 species of animals living in this dry barren land.
If you are a bird lover, you will also find over 225 species of birds such as finches, robins, redstarts and hoopoe. A visit to this high plateau will leave you in awe with some of the rare and amazing species of fauna.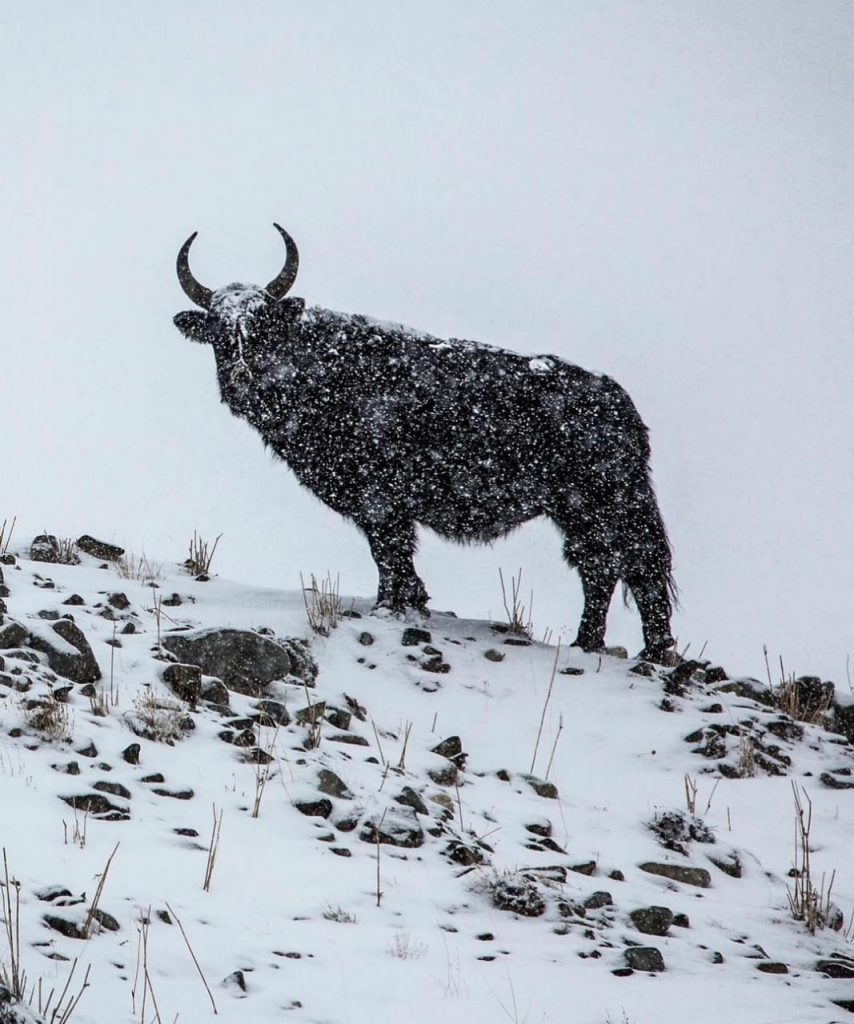 6) Visit the high grassland lake: Also known as the Pangong Lake, Pangong Tso translates to 'high grassland' in the Tibetan language. This lake is situated at a height of 4350m in the laps of the Himalayas that is a treat to your eyes. A shot of the superhit movie '3 Idiots' was also filmed here, the memoir of which you can find around the lake. Apart from clicking pictures of this lake, you are sure to get lost in the surreal beauty that it oozes out.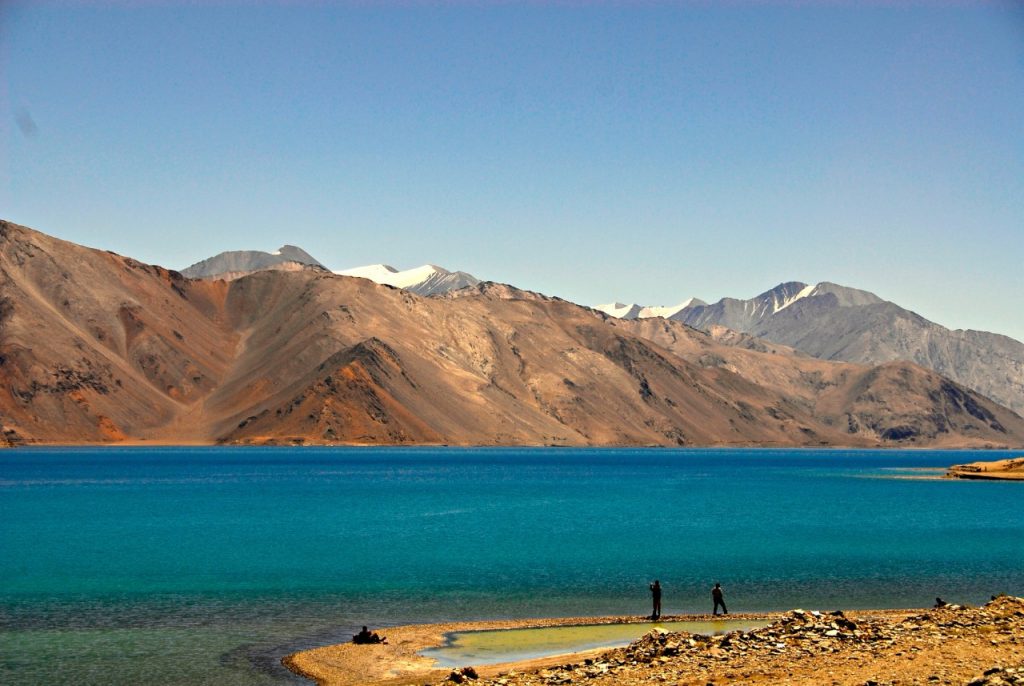 7) The only lunar landscape on earth: Man's dream of visiting the moon came true years ago when the first astronauts landed on the spectacular planet that made the world proud. Now you too can have a piece of that joy by visiting Ladakh, where a village called Lamayuru is a universal paradise.
This place has a perfect lunar landscape, meaning, the soil of this place depicts that of the moon. Situated about 127 kms away from the city of Leh, the colour of the soil in Lamayuru looks just like that on the moon. You can enjoy your visit to this land by climbing up the nearby hill to enjoy the splendid panoramic view of the surrounding landscape. You can also visit the Lamayuru monastery when here.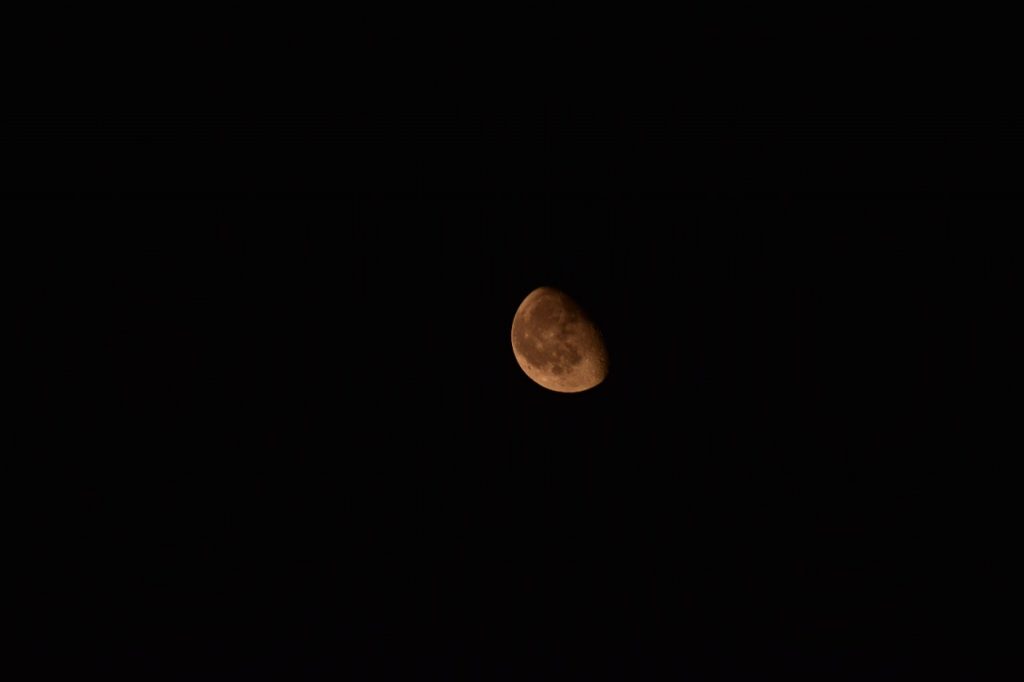 8) Homeland of the glacier man: Ladakh is a home to an expert who knew the art of crafting artificial glaciers. Chewang Norphel is a retired civil engineer who saw that a small stream had frozen under the trees. Soon after that, he connected himself with waster shed development and created more than 15 artificial glaciers. The largest glacier created by him was more than 1000 feet long and could support an entire village of 900 people.
9) Centre of astronomy: Being situated at a height of more than 3000m, Ladakh enjoys clear skies, which are free from the pollution. The clear skies make it a paradise for astronomers, who can enjoy the wonderful views during the night time. The Udaipur Solar Observatory and 2-Meter Himalayan Chandra Optical and Infrared Telescopes are some of the major Indian Astronomy studying facilities, which are based in Ladakh.
10) Kung-Fu nuns: India today is doing everything that can be done to empower its women. With every state sharing bit by bit, Ladakh is one such state where you will see a large group of ladies practicing Kung-Fu in the Drukpa nunnery. This self empowered branch of feminist Buddhism encourages the nuns to train in Kung-Fu while also allows them to study and seek enlightenment to be at a par with the monks.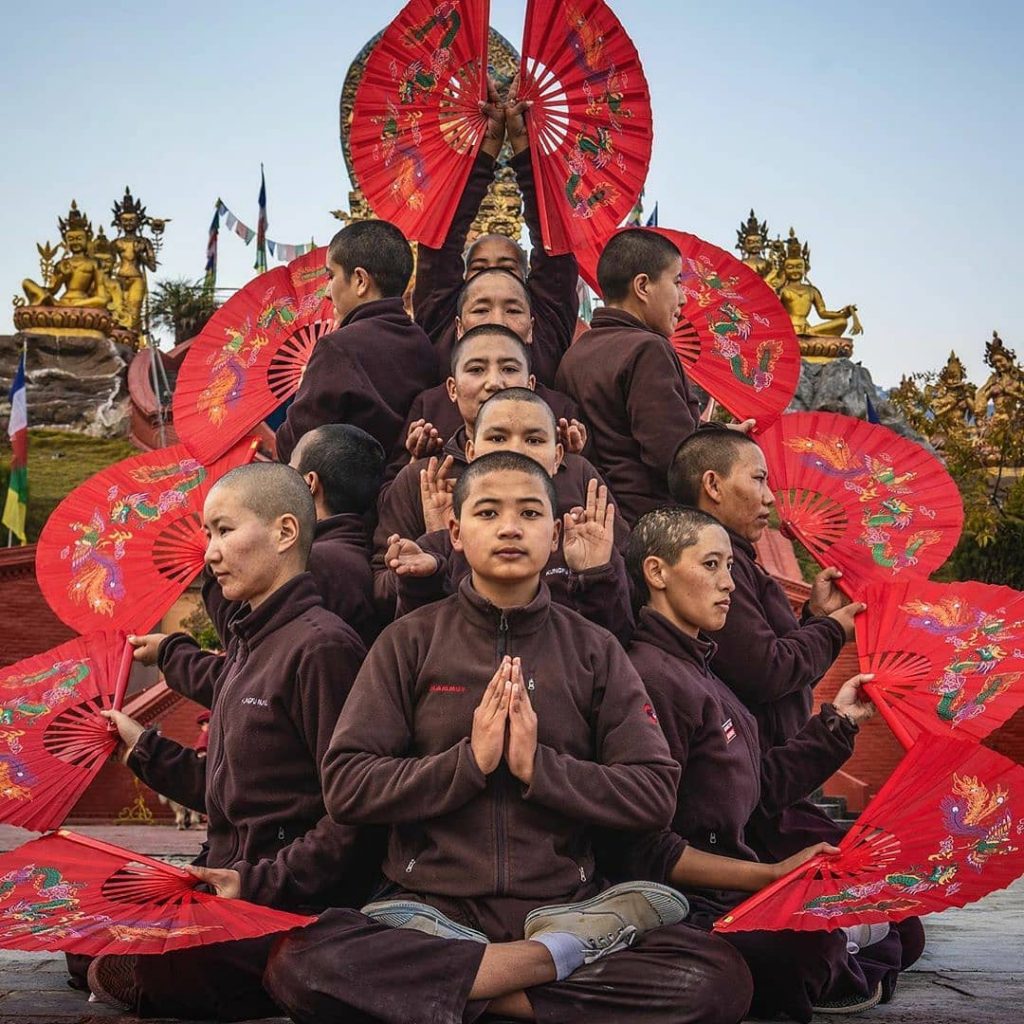 If you are stunned with these mighty facts about Ladakh, wait no more to get your bookings done. Embark up on one of the many treks in the region or simply camp under the clear night skies while you witness the marvelous show that the stars display. From biking to mountaineering to white water river rafting, you can go from one excursion to another during your stay there. Get set and let the time of adventure begin in your life through the mighty Ladakh.
Also Read: Leh Palace, Ladakh | History | Timings | How to get there