The state of Rajasthan has a number of cities to boast of. The uniqueness of the state comes from the fact that every city had adopted a certain colour, such as Jodhpur is called as the blue city, Jaiselmer as the golden city, Jaipur as a yellow city while Udaipur as the white city.
This is due to the fact that the locals have their houses painted with the colour adopted by each city to depict unity, which in turn is a perfect example of synchronicity. Just like every other city in Rajasthan even Udaipur is a home to forts and palaces which leaves no head-scratching on the places to visit. But there's much more to this city than its lavish palaces. All you need to do is read on to this list that has been curated by us only for you. These are the fun things that you can do in the city of Udaipur to make your holiday a remarkable one.
#1 City Palace- The main attraction of the city
City Palace is the main place to visit when in Udaipur that is crafted on the banks of Lake Pichola. Built with marble and granite, this structure boasts of Chinese, European and medieval forms of architecture that you will see in the corridors, courtyards, pavilions, terraces and gardens.
The City Palace is so huge that it has 11 palaces inside, which are built by different rulers and has a total of eight gates known as a pol. The antique furniture, unique tiles and famous paintings are the best things to be seen here. With a fee of Rs.30 per adult and Rs.15 per child, you can pay an additional Rs.200 for taking your camera inside to capture some shots of the beautiful building.
#2 Lake Pichola- The top tourist attraction site
Nothing in Udaipur will enchant you as much as Lake Pichola does. The beauty of this lake is so breathtaking that even Rudyard Kipling once mentioned this lake in his Letters of Marque, "If the Venetian owned the Pichola Lake, he might say with justice, `see it and die'." Such is the undying beauty of the lake that tempts you to sit on its banks where you can see the sunrise and set, boasting of all its glory.
The lake is surrounded by hills, temples, palaces and bathing ghats on all sides. The Jag Mandir, which is a striking feature of the lake is located right in the middle and a boat ride should definitely not be missed. Other attractions at the lake include the Lake Palace, Mohan Mandir, Arsi Vilas, Swaroop Sagar Bridge, Gangaur Ghat and much more. You can opt for boat rides from 9 am to 6 pm.
A group boat ride will cost Rs.400 per person, a private cruise around Rs.1500 per person-Rs.5000. Rs.400 for adults and Rs.200 for a child will cost you for a boat ride while a boat ride during the sunset will cost you Rs.700 per adult and Rs.400 per child.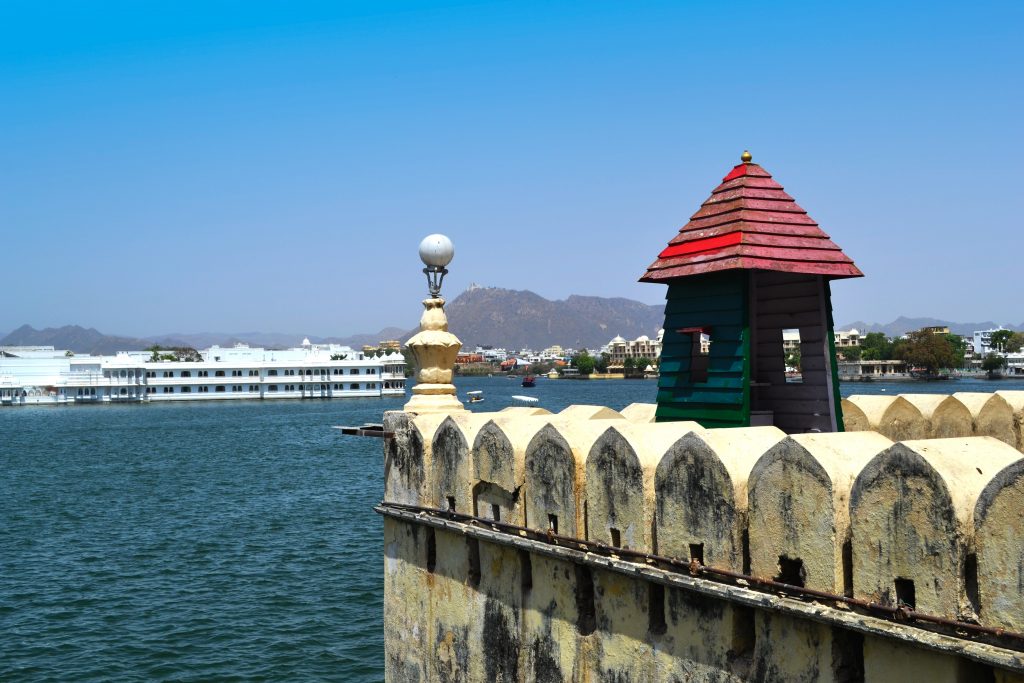 #3 Lake Palace- Live life king-size
Udaipur has a sure touch of the rich cultural heritage of the bygone era but the same can still be seen through its palaces and forts. Lake Palace is one such palace that has now been transformed into a heritage hotel. Living life in a king-size manner can be made come true by booking your accommodation in Lake Palace.
Constructed by the Maharanas of Mewar on the Jag Niwas island amidst Lake Pichola, it was a perfect summer retreat by keeping in mind the blistering heat in the state. Booking your stay here will give you a fairytale-like experience as the rooms here are adorned with lotus leaves, painted mirrors, pink stone works and cusped arches.
The carved pillars, fountains and terraces are like a cherry on the cake. This palace is well equipped with all the modern amenities like restaurants, cafe, bar and lounge, swimming pool, conference rooms, 24-hour business centre, and 12 banquet halls.
#4 Visit the fish aquarium- One of a kind experience
India's largest fish aquarium at Vibhuti Park near Fatehsagar Lake is another destination that you can add to your list. This place has approximately 180 species of marine and freshwater fishes. Though this aquarium is just like any other aquarium, you can pay Rs.100 that allows you to take pictures in the 3D studio. If you are travelling with kids then surely visit this place otherwise you can even skip this out.
The best time to visit is between the months of November to February. An entry fee of Rs.30 per person is charged for Indian tourists while foreign tourists have to pay Rs.50 per person.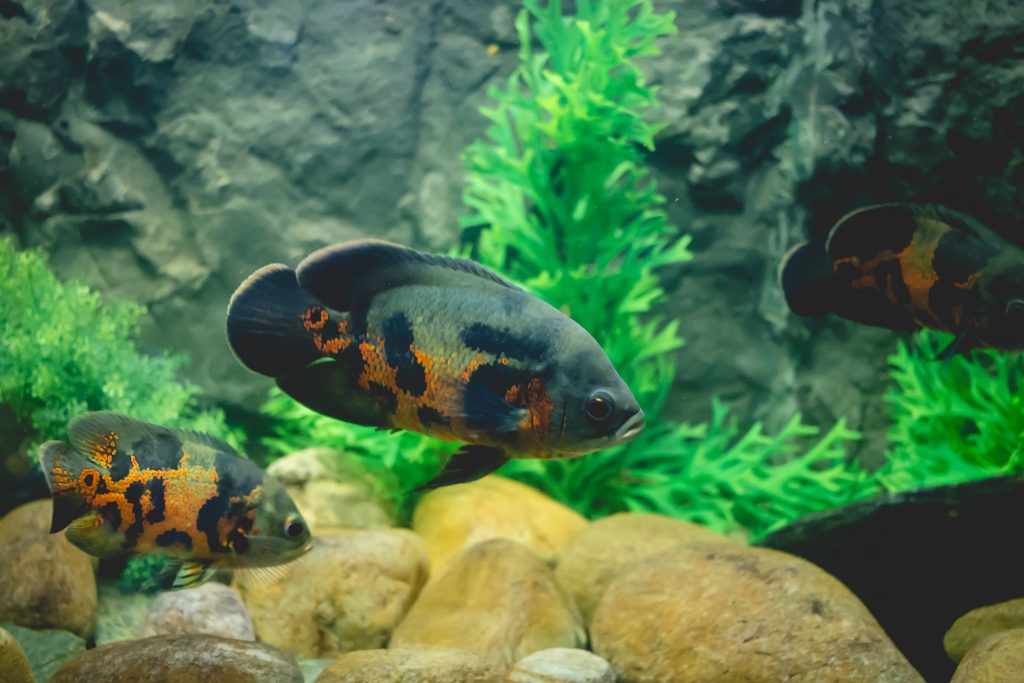 #5 Speed boating- Let the adrenaline rush in you
In the city of lakes, you should not miss out on the Fateh Sagar Lake. You can go here for leisure time where you can enjoy activities such as boating and even speed boating. A normal boating experience will let you enjoy the view of the rusty Aravallis in the backdrop that can be clicked in your camera. If you are up for an adventure and want to beat the heat then speed boating is available for you at Rs.200 per person between 8 am to 4.30 pm.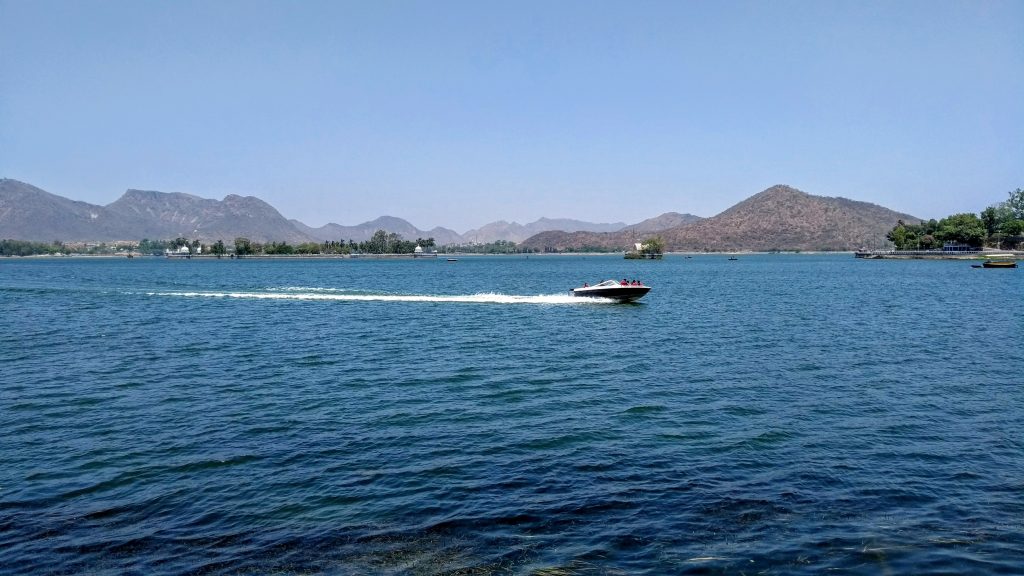 #6 Solar Observatory- A marvel in the middle of the lake
The Fateh Sagar Lake doesn't stop to astonish you. A boat ride in this lake will also take you around the Udaipur Solar Observatory. The striking feature of this solar observatory is that it is situated right in the middle of the lake. Housing Asia's largest telescope, this observatory isn't open for the public. However, you can take a ride around it and view it from the outside. The white building set in the midst of the cool blue waters makes for a perfect picture to be captured. You can visit this site anytime between 10 am to 6 pm.
#7 Neemach Mata Temple- Enjoy a panoramic view of the city
Also known as the Vaishno Devi of Udaipur, the Neemach Mata Temple can only be reached by foot. If your health permits you, this temple can be visited as reaching to the top will give you an amazing view of the city below. Located on the top of a hill, next to the Fateh Sagar Lake, the best time to visit the temple would be early in the morning between 6 am to 8 am since the weather is pleasant. With two routes to reach the top, the stairs are steep and shorter while the ramp-like path is slightly longer though easier to climb.
#8 Sukhadia Circle Chowpatty- Treat yourself with delicacies
Located in the middle of the city, this place is an open food court which you will love. You can also refer to this place as 'khao galli' as it serves a variety of cuisines that have been attracting not just the tourists but even the locals. This is your chance to break free from the mundane and try out different lip-smacking delicacies like pav bhaji, Pani puri, bhel, falooda and much more. You must surely try the kullhad coffee. You can also enjoy a boating experience here like paddle boating in the garden which has a big fountain in the middle. A paddleboat ride will cost you Rs.40 per person, Rs.100 per person for a two-seater boat and Rs.200 per person for a four-seater boat.
#9 Kumbhalgarh- A fort and a wildlife sanctuary awaits you
Situated 64kms from the city of Udaipur, Kumbhalgarh is known for its majestic Kumbhalgarh fort that stands tall on the Aravallis. The fort perfectly blends with the rusty brown hills on which it rests. This fort is known to have the second-largest wall, after the Great Wall of China, which was built by the ruler in order to prevent any enemies from attacking. While you are at the fort, you can also visit the Kumbhalgarh Wildlife Sanctuary that will give you a glimpse of the fauna residing in the desert conditions. An experienced driver will take you on a jeep safari in the sanctuary so that you can spot animals such as bears, leopards, hyenas, peacocks, deer, wild boars and many more.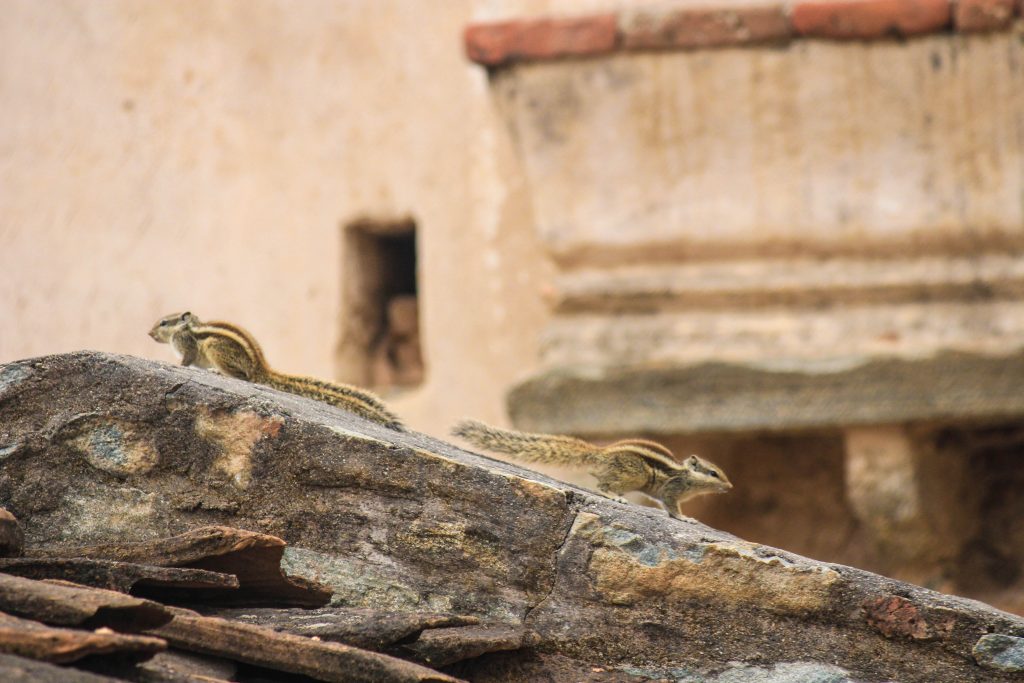 #10 Pratap Park- Leisure time with your loved ones
The Maharana Pratap Memorial is a must-visit that houses the statue of Maharana Pratap on his horse Chetak. This park is located on a hill that also has a garden in it, which gives a clear view of the city below. Apart from learning some history about Maharana Pratap, you can spend quality time at this park with your loved ones. A small picnic can be planned here during the evenings when the weather is pleasant. For the social media fanatic in you, there is an 'I Love Udaipur' signage in the park that will allow you to capture some of the best photos that can straight away go up your Instagram handle.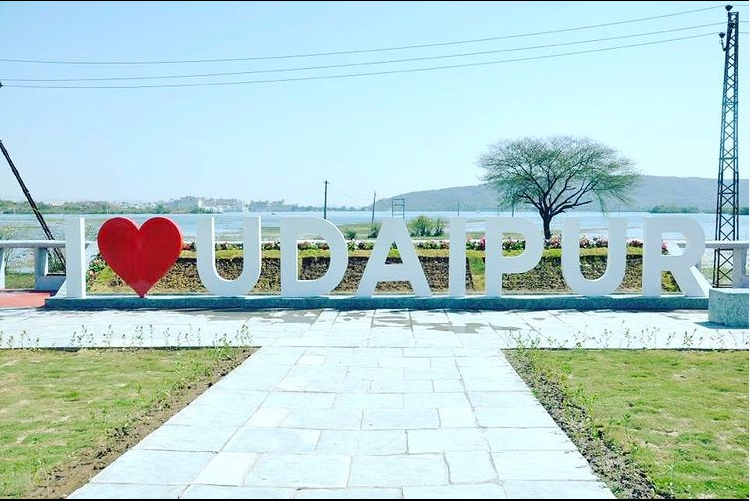 Now enjoy your Udaipur trip with these things to be done with a lot more. If you are already planning a trip here and need some help or genuine suggestions, get in touch with us on support@adventourist.in or on Whatsapp and we will reach out to you.